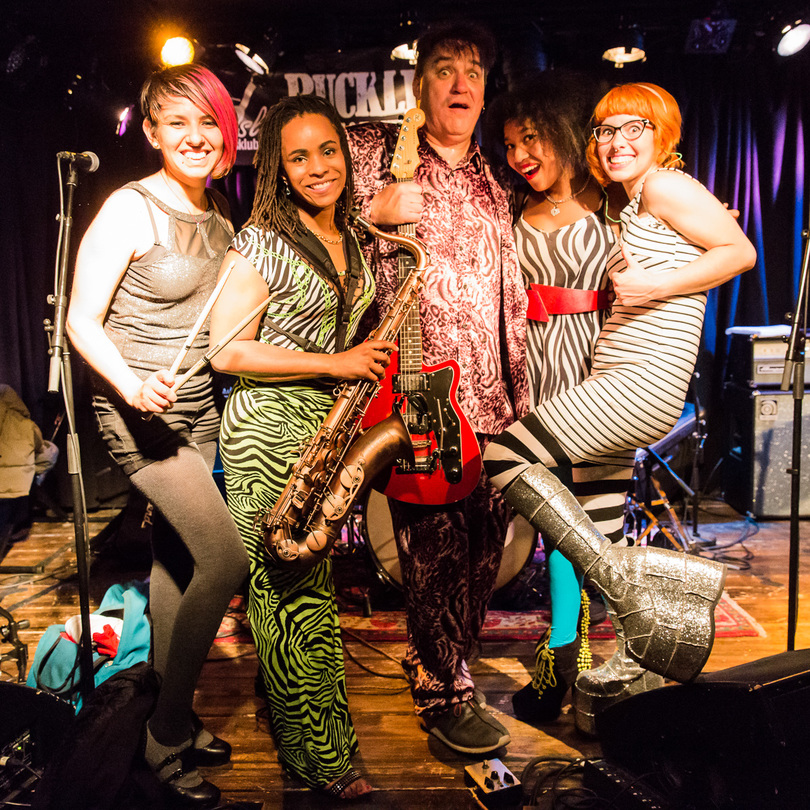 Come Have a Great Time, Laugh, and Rock Out with the Siberian Surf Rock Band Igor and the Red Elvises!
FREE! Sponsored by OCREECAS (Oberlin Center for Russian, East European and Central Asian Studies)
If Igor and Red Elvises aren't in the middle of a tour, they are getting ready for the next one - this traveling rokenrol party is constantly in motion and consistently evolving. Singer, songwriter, guitarist and showman extraordinaire Igor Yuzov is perpetually globetrotting and in the process he has found scores of wildly talented, entertaining performers to bring into the fold. Old and new fans alike can expect to be surprised at shows again and again, however the roots of Red Elvises remain the same: Igor's unique brand of humor combined with guitar based rock'n'roll that makes audiences want to sing, dance, scream and shout.

https://www.facebook.com/igorandredelvises/app/2405167945/

Igor started Red Elvises in 1995, following a dream he had that Elvis Presley came to him and told him to start playing rock'n'roll. Not one to say no to the King, Igor and his Russian friends started playing on Santa Monica's 3rd Street Promenade. Their street musician days did not last long, however, as they drew such huge crowds that the City of Santa Monica brought them to court and ordered them off the streets. Since then Red Elvises have been constantly touring, with occasional breaks from the road to record an album or take part in film and television projects. This constant work for the last 15 years has led to them gaining a world-wide following, with successful tours all over North America, Europe and Russia (Red Elvises bootlegs have been found in Siberia).